AWARD-WINNING CORPORATE LEARNING SOLUTIONS

History of Supporting Business Outcomes
Our clients work with us long-term to build robust programs that include strategy, custom content creation, staffing, training, engagement best practices and built-in analytics that tie back to business needs.
We're proud of the support we provide our customers. CGS has a 30+ year history of providing innovative learning solutions. We have a global focus with 15 international offices and support for over 40 languages.
CGS Enterprise Learning has received two Brandon Hall Awards; supports over 800,000 learners globally; retains 95% of our customers; and have been awarded a top spot on Training Industry's Watch List for 7 consecutive years.
ENTERPRISE E LEARNING DEVELOPMENT SOLUTIONS

Just-in-Time Mobile Learning: Anytime, Anywhere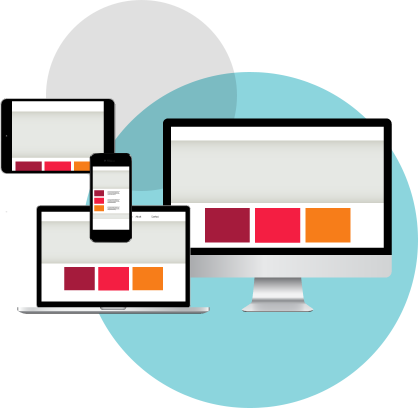 CGS's Enterprise Learning group partners with organizations to deliver highly effective mobile learnintttg programs that transform corporate learning, engage employees and improve business outcomes.
Many learning executives are still assessing the impact of moving forward with a mobile learning strategy despite acknowledging its unique capabilities for engaging audiences. Perceived barriers—including lack of internal expertise in regards to new technologies and concerns that an extraordinary amount of content will need to be transitioned and developed are top of mind.
Taking a mobile-first approach to all custom content development, our experts remove the burden of producing technical content so you can focus on your core business—while reducing project management and overhead costs.
BLENDING LEARNING APPROACHES FOR HIGH IMPACT

Tailored Solutions—Designing the Blend that Fits
Designing a tailored learning experience to meet individual and organizational needs is difficult. Those charged with improving organizational performance are faced with questions like:
How should we go about redesigning a traditional, classroom-based new-hire sales training program for a networked, tech-savvy audience? How do we roll out, test and measure several technology options with global employees in a structured way?
How do you select the best blended delivery approach, considering organizational constraints, learner abilities and management support—all within the timelines established for achieving learner success?
CGS works as your partner, guiding you through the process of selecting an ideal combination of training options to achieve specific outcomes.
INSTRUCTOR LED TRAINING EXPERTS

Personalized Training that Scales
CGS Enterprise Learning provides both Instructor-Led (ILT) and Virtual Instructor Led Training (VILT) solutions.
The advantages of live instruction are clear – face-to-face interaction; a direct connection between instructors and learners; the convenience of the location of your choice; collaborative group training; and hands-on workshops.
And VILT is a cost-effective way to train employees in disparate locations, while providing the personalized guidance of an expert live trainer.
CGS has a roster of over 2000 hand-selected instructors who have deep expertise in everything from compliance, sales and leadership development training to safety training, app development and risk management.
LEARNING CONSULTING SOLUTIONS

Filling the Knowledge Gap
Staff turnover has a deep impact on productivity, morale and operating performance. Studies show that every time an organization replaces an employee, it loses 6 to 9 months of an employee salary on average—or up to 213% of annual salary for highly educated executive positions.
CGS understands the mission-critical nature of organizations' performance goals. We're serious about creating staffing and consulting programs that have a direct impact on building and retaining valuable knowledge.
Our learning consulting services directly impact productivity. We work to understand our clients' core business problems, align the right resources, embed staff into organizations and manage projects through to implementation.
We're fundamentally driven to go the extra mile to help you succeed. We augment the consultants you hire from us with a back office team of experts that can help you navigate even the most complex technical training issues.
Contact CGS Enterprise Learning - Computer Generated Solutions